What does 15 tonnes of compost look like? It's not the sort of questions that you get much joy out of an internet search for, unfortunately one that I found myself in need of an answer for recently. I did find the answer in the end but only in my time honoured style of doing something regardless and seeing what happens, so I ordered some and waited to see what happened.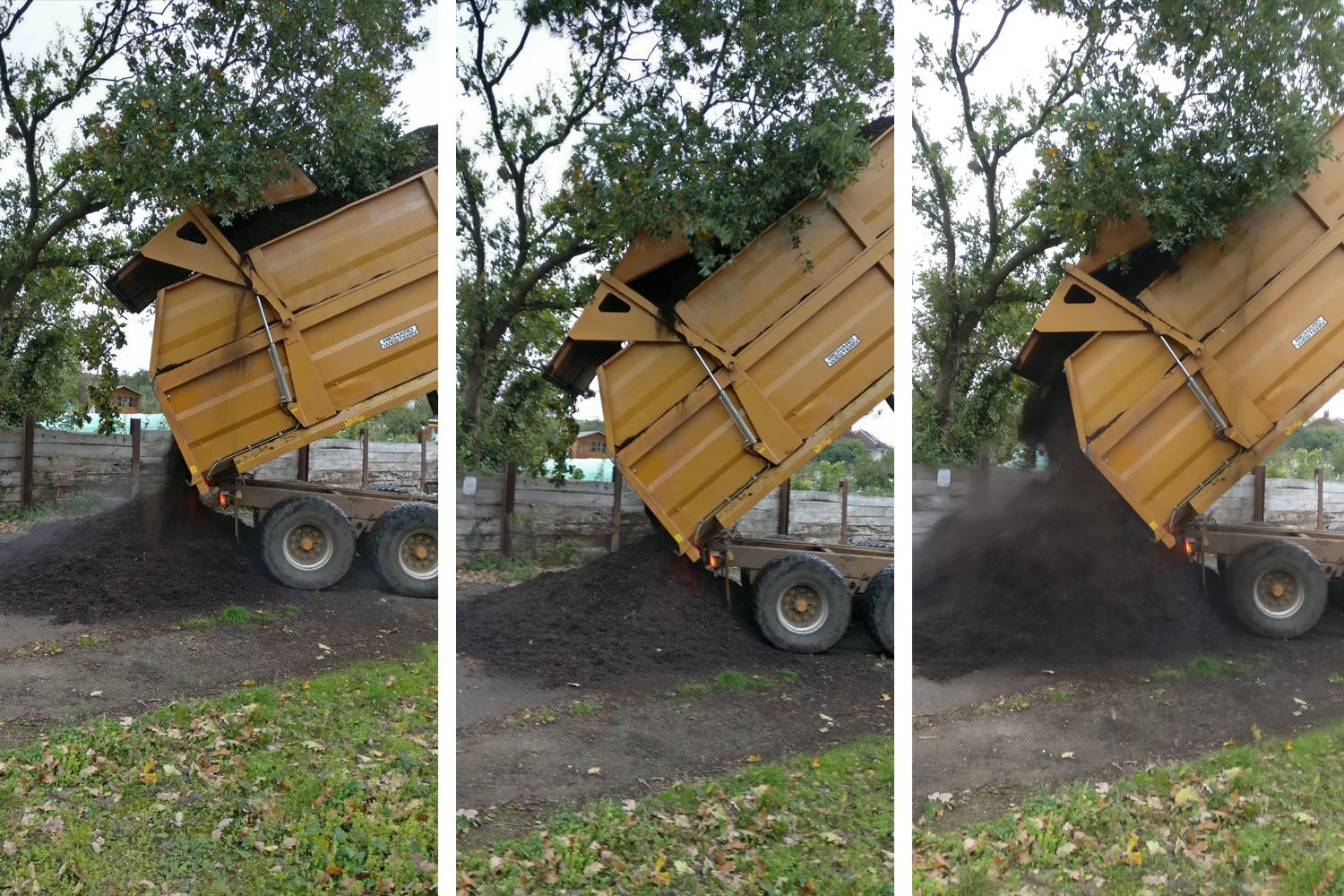 The results were beyond what I could have expected and the space needed to dump it was less than I'd accounted for, so it was a win on all fronts. That saying, it was a massive heap and when it came it was actually closer to 18t which as you can imagine isn't going anywhere once it's dumped.
There is a story behind this delivery and how we got to it being here, something that wasn't entirely altruistic act although it's spread joy as well as compost across our entire allotment site.
Origin
There is a shift in attitude across many allotments and this will always be the case as new younger people come and others leave. The use of pesticides and artificial chemicals in the process of growing food is going out of fashion, good riddance in my opinion, and a more holistic and organic approach is being taken. Less fertiliser being liberally spread across the vegetable beds and instead a greater use of home made fertilisers and organic matter replacing it. And of course the idea that digging is some sort of self punishment that should be consigned to making foundations for buildings.
The downside of a nodig operation is that you need a lot of organic matter the spread across your beds and something that I certainly have had trouble in making enough of. I have a shredder that makes prefect matter for a compost bin but with out access to electricity on site I need to take it home, shred it and bring it back. That's OK if you live 5 minutes round the corner.
Buying compost
The remaining option then is to order some in and to do that you need a good supplier. People on site have previously ordered it from Viridor in Taunton, a good compost and not a bad price if you can cope with the £100 delivery and for us the fact of a 120 mile round trip, half of that with 5 tonnes of compost in tow. It negates a lot of the environmental benefit that is one of the reasons for doing this in the first place.
To cut a long story short, after a chance conversation and chain of phone calls I found a supplier who is 5 miles up the road! All of the composted material comes from the local refuse sites and is delivered free, the catch being that there is a minimum 15 tonne order, not something most people can accommodate.
The stuff that we have is still composting, it's fine for a mulch to suppress weeds and condition the soil but if you're wanting fine black crumbly matter then this is going to need a little more time. But all good things come to those who wait, so what's left of the pile after we cleared about 13 tonnes in a weekend will compost until spring and be used then. It's just a shame that we can't harness the heat as there is enough coming off this pile to heat a house at the moment. The other notable feature is the smell, I'm sure it's acquired but I find the malty sweet smell intoxicating especially when you peel off the outer layer and a cloud of visible vapour exudes.
Conclusion
Compost is the key to good gardening, nodig cultivation, good vegetables and a sustainable supply of food. If you can't make enough of your own then buy it in, some places will deliver smaller amounts but most places have somewhere local that is making it, all you have to do is find them!