In our house blue is definitely the new black as we just took delivery of a thousand 13cm blue recyclable plant pots. For an explanation as to the events leading up to this I'll wind back a year to the point that I decided that I would be growing plants to sell rather than just a few propagated cuttings to bolster the collection that I have already. It's become a bit of an addiction and has over the months become more and more consuming, what was an 8 x 6 greenhouse has taken over the whole back of our garden with a new potting shed to boot. The latter is the greatest thing that happened to me in probably the last 5 years.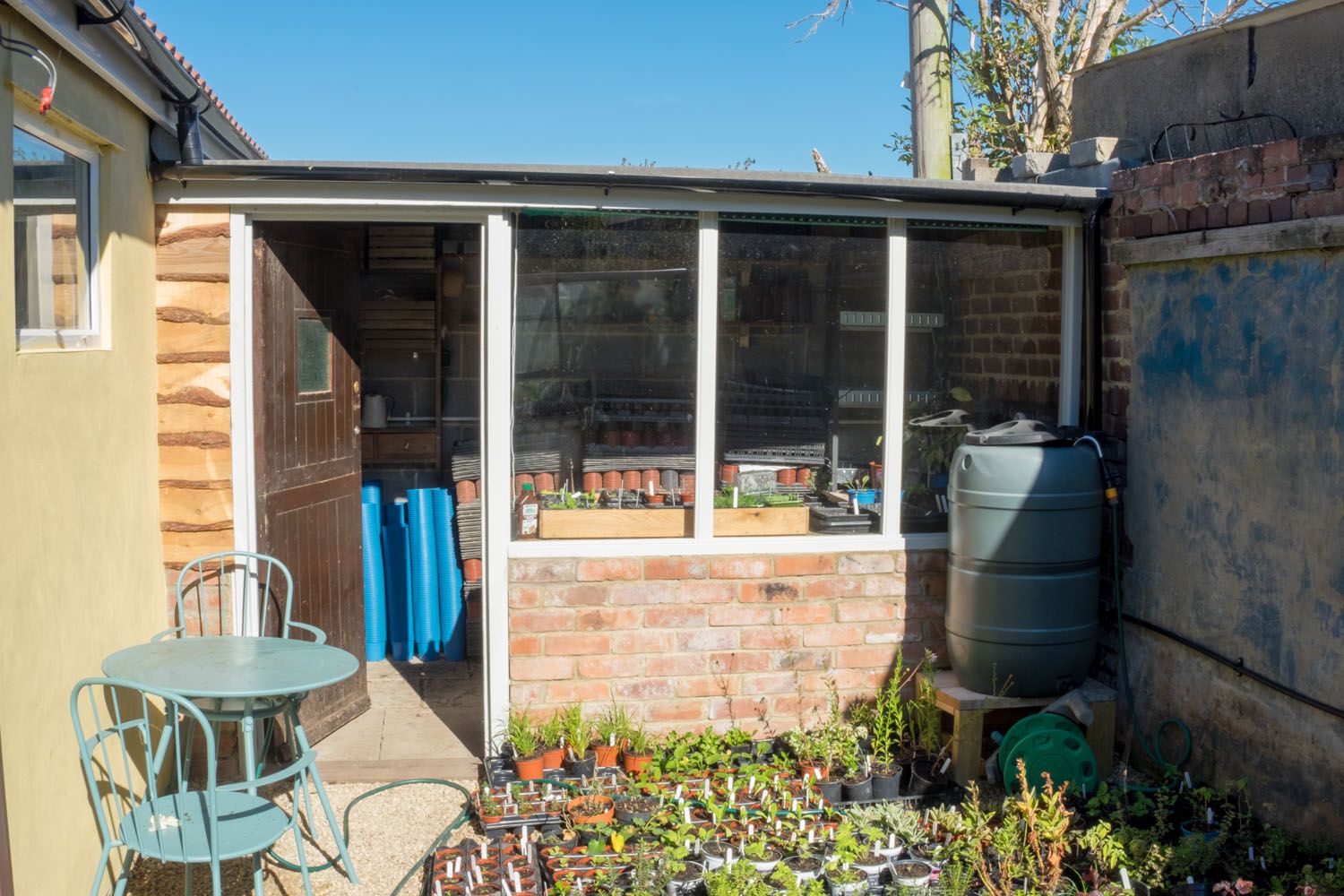 The initial problem
I started to source second hand pots from garden centres around Bristol but the selection was eclectic to say the least and one thing that I really needed was some degree of consistency. If you're trying to store 200 pots in a small area then having 10 different designs and sizes starts to cause an issue.
Solution 1
I sometimes volunteer at a local wild life trust wildflower nursery and they have literally thousands of 9cm pots, all the same and all second hand that had come from a local council nursery. This place supplies municipal and bedding plants to local authorities in the Somerset and South Gloucester. Unfortunately this nursery, or so I though, was a closed shop and not available to the public which left me at the mercy of Ebay and local small ads. After a while I found someone selling 3000 pots with trays for the princely sum of £15 which of course I snapped up and took myself off to the other side of Bath to collect. When I got there I found that all of the pots were identical to the ones at the wild flower nursery and no prizes for guessing where they had come from.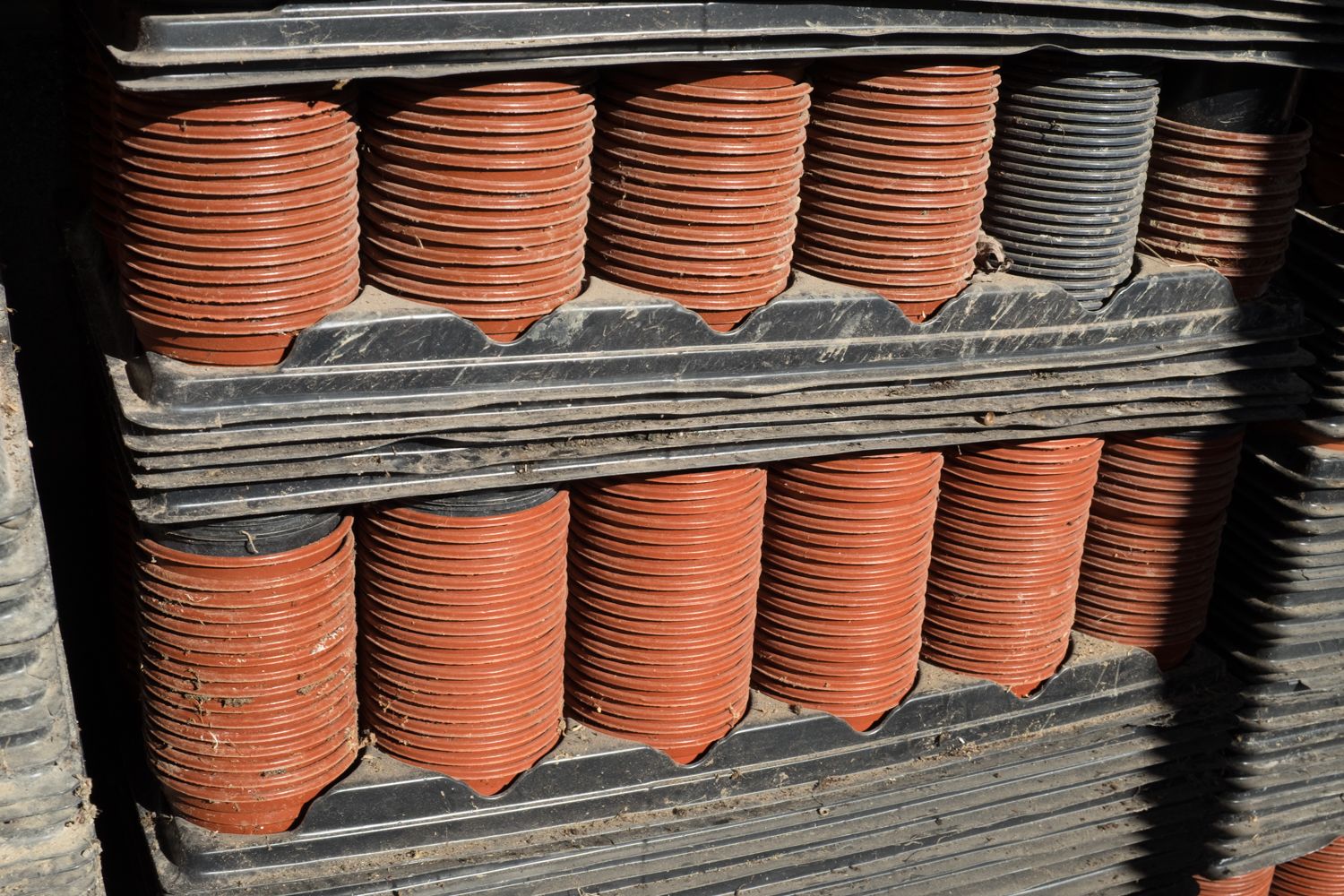 I rang the council nursery to enquire about them and was openly welcomed to come and look at whatever spare pots they had and that I could help myself to any. What I didn't expect to find was 3 crates, 1 meter cubed full of identical 9cm terracotta plastic pots along with thousands of 4 section plant modules, all free and all destined for recycling if they weren't taken. Suffice to say I shan't need to visit again for a while.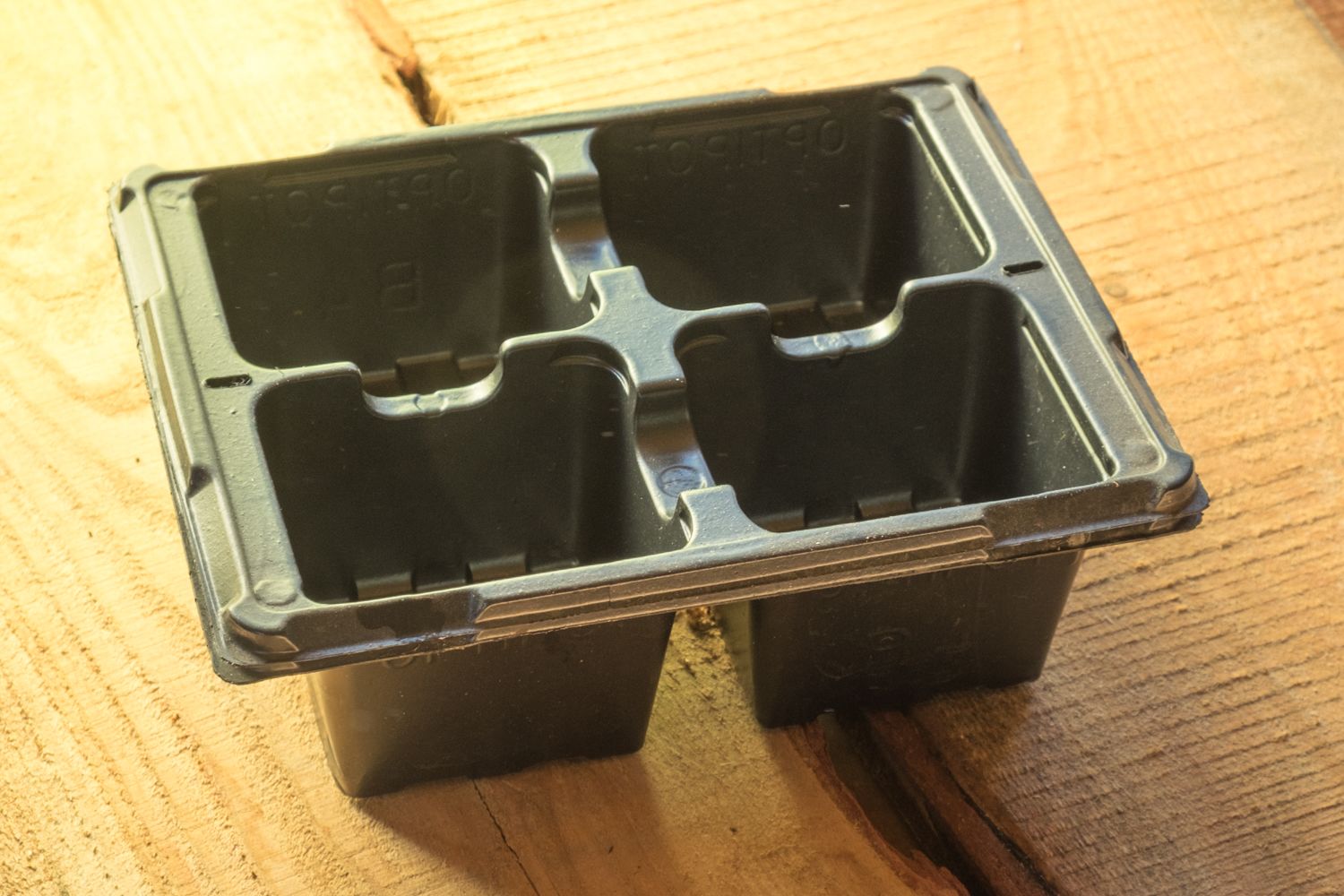 Problem 2
Plants have one trait that is both a blessing and a curse when you have a large amount, they grow. This leads to the current problem and the current solution, 9cm pots are great en-masse but sooner or later things are going to need a new and more spacious home. I haven't yet been able to get 1 litre or bigger pots in the quantity that I need and I was loathed to buy new ones as we are low plastic usage household anyway and this went against the grain. Particularly in the horticultural industry there is an big problem with recyclable plant pots as most are made from undetectable black plastic.
Where we are today
This leads me back to the point of the post and what decision I've made at the moment to counter the problem and at least make all the plastic that we use here multiple use. These pots are made from 100% recycled plastic and being a fetching shade of blue are quite at home in your household recycling along side your milk cartons. Also it makes it easer to offer a pot return service at our markets, if you bring one of my blue pots back I'll give you money off for it and I can reuse them again.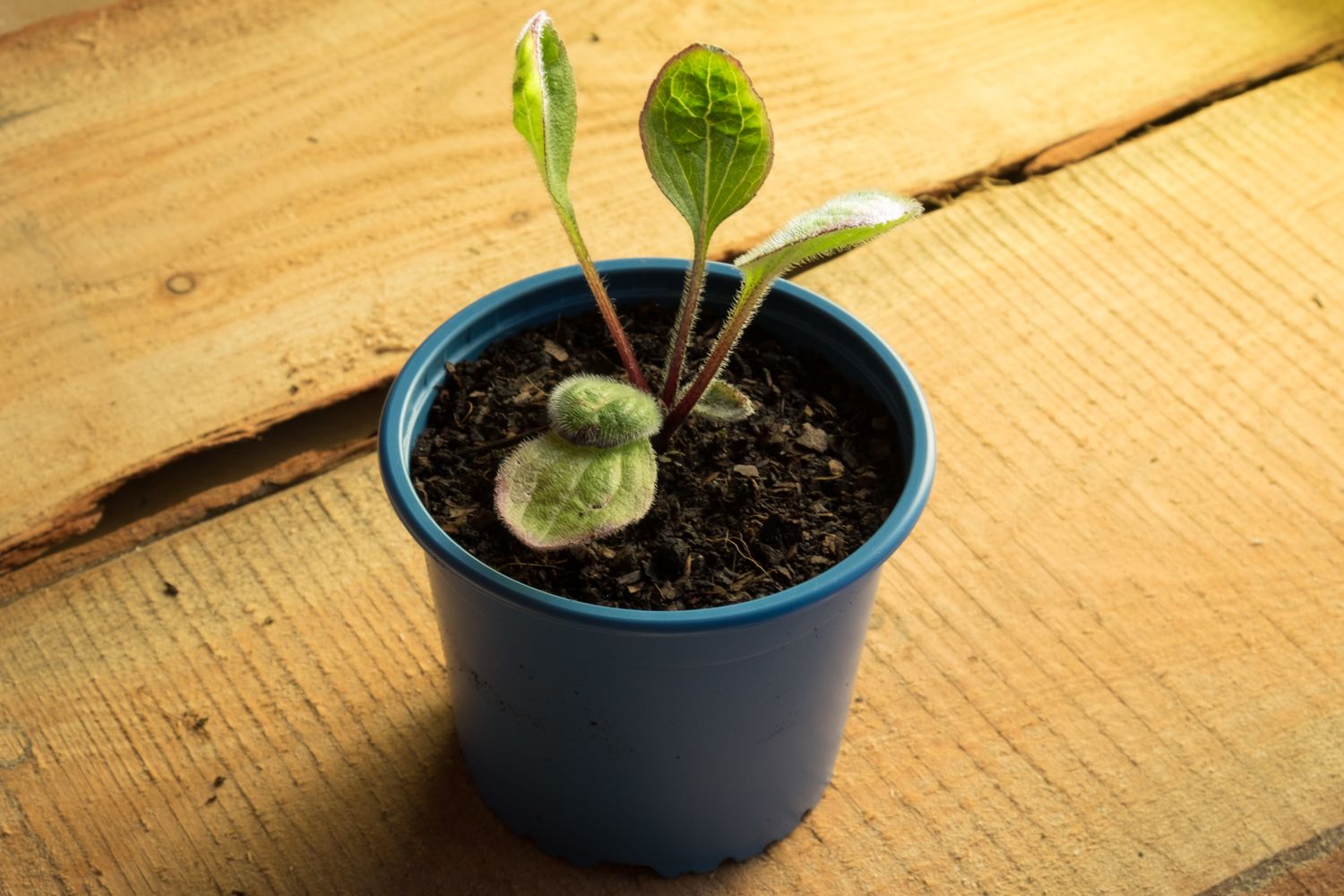 It's not a perfect solution by any means but it is moving in the right direction and we have yet to see that they are a viable pot for growing in, so far the results are good.